Principal Investigators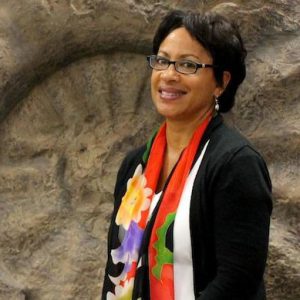 Lisa White is Director of Education and Outreach at the University of California Museum of Paleontology. Past positions held include San Francisco State University Professor of Geology, Chair of Geosciences, and Associate Dean of the College of Science and Engineering. Lisa has extensive experience with science enrichment programs for urban youth and she is active in efforts to increase diversity in the geosciences through field learning expeditions on land and at sea. A micropaleontologist by training specializing in fossil marine diatoms, she is a Fellow of the California Academy of Sciences and the Geological Society of America. As the education director at the UC Museum of Paleontology, Lisa develops and disseminates learning materials including virtual field experiences designed to explore the fossil record, global climate change, and the nature and process of science. Contact Lisa White for questions about A-STEP, ldwhite@berkeley.edu, 510-664-4966, https://ucmp.berkeley.edu/people/lisa-white/.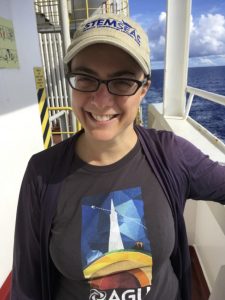 Sharon Katz Cooper oversees Education and Outreach programs for the U.S. office of the International Ocean Discovery Program. She first learned about IODP when working for the Smithsonian on developing the Sant Ocean Hall, during which she sailed on the very first School of Rock in 2005 and became permanently hooked. Now a full-fledged accidental geologist, she creates and implements programs around the world to encourage students, teachers and the general public to fall in love with STEM and get their minds blown by the amazing science IODP and related programs do every day. She is also a PI on the STEMSEAS program and proud to be a PI for A-STEP, which brings together almost everything else! In other parts of her life, she is a children's book author, wife, mom, cook and laundry-folder. She is married and has three boys who refer to the JR as "mommy's ship." Contact Sharon at scooper@ldeo.columbia.edu.
Rodolfo Dirzo is Bing Professor of Environmental Science at Stanford University and a specialist in species interactions in tropical ecosystems. He and members of his lab conduct field and lab-based research in Latin America, Africa, and the Central Pacific exploring the land-sea interface, the impact of invasive species on land, and the repercussions of biotic interactions on marine ecosystem functioning and biodiversity. His work has also included studies on the impacts of people on animal life (defaunation) and its consequences for ecosystems and humans. Rodolfo is active in programs designed to introduce elementary and middle school Latina girls from low-income families to the professional world of STEM. Together with Lisa White, Rodolfo brings opportunities to work with a diverse interdisciplinary professional network, COPUS (Coalition for the Public Understanding of Science) and participate in days of service to bring the experience of scientific discovery to broader communities. Contact Rodolfo at rdirzo@stanford.edu, http://dirzolab.stanford.edu/.
A-STEP Advisory Board
Jonathan Lewis, Professor of Geoscience, Indiana University of Pennsylvania,
Andrea Aust, Senior Manager, Science Education, KQED Science
Mónica Feliú-Mójer, Ph.D., Director of Communications & Science Outreach, Ciencia Puerto Rico
Lauren Farrar, Science Education Interactive Media Producer, KQED Science
Tomieka Searcy, Geologist, BP Oil, Recruiter and Secretary, National Association of Black Geoscientists
Willam Swaney, Educator, SciNation, University of Montana and Flathead Indian Reservation
Cindy Wilber, Education Coordinator, Jasper Ridge Biological Preserve at Stanford University