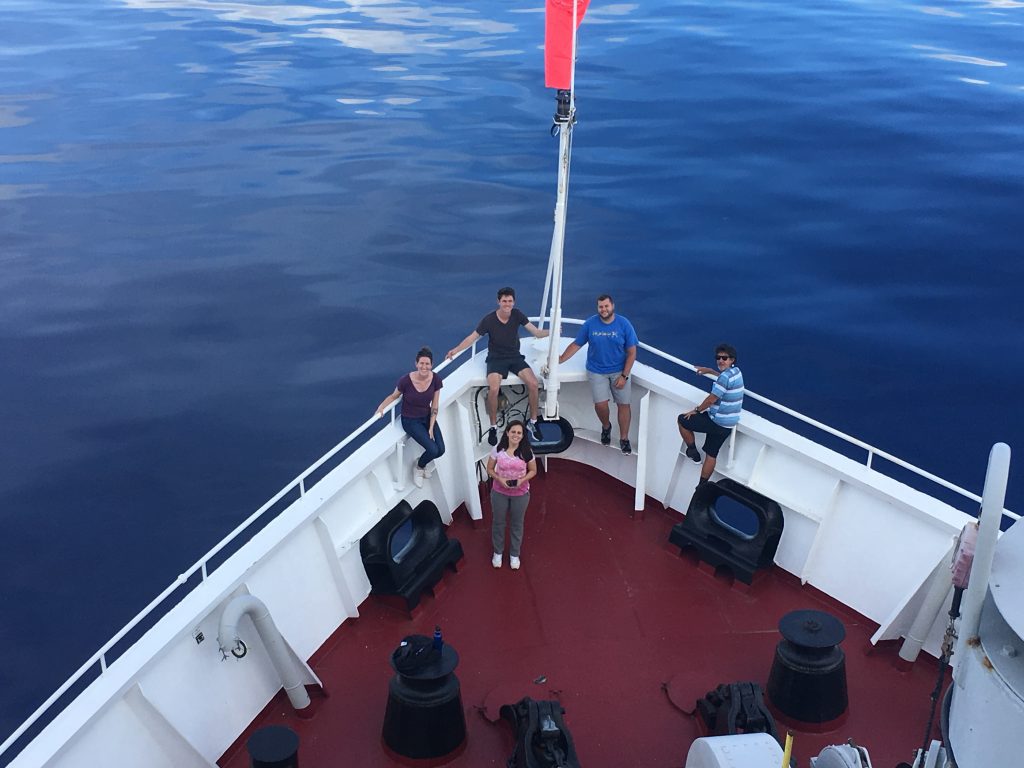 Because the program is associated with School of Rock and STEMSEAS, A-STEP expeditions are varied will include multiple offerings each year. These may include:
7-10 day transit cruises onboard the IODP JOIDES Resolution drillship,
Cruises on vessels operated by the University National Oceanographic Laboratories System (UNOLS) academic fleet
Land-based geology-focused field trips such as the September 8-18, 2019 San Diego-area School of Rock program.
Participant selection from talented pools of STEM and non-STEM majors who will join scientists and science educators on these expeditions and experiences.
Students will learn first-hand in the scientifically-rich environment of an oceanographic cruise or coastal geology trip the significance of data gleaned from marine sediments, marine organisms, marine pollution, water chemistry, weather and climate patterns, and seafloor dynamics.
Subsequently, A-STEP's newly-minted science ambassadors will be deployed across their communities and the nation to transmit the importance and relevance of geoscience information and careers, create innovative products and presentations about their experiences, and make linkages between climate and environmental change and people's daily lives. A-STEP cohorts will then become a rich nationwide resource for inspiring the next generation of geoscientists. The 2019 School of Rock will be held in San Diego, CA on September 8-18 and coincide with the first U.S. port call of the JR in a decade. Apply here before the application deadline of May 31, 2019.